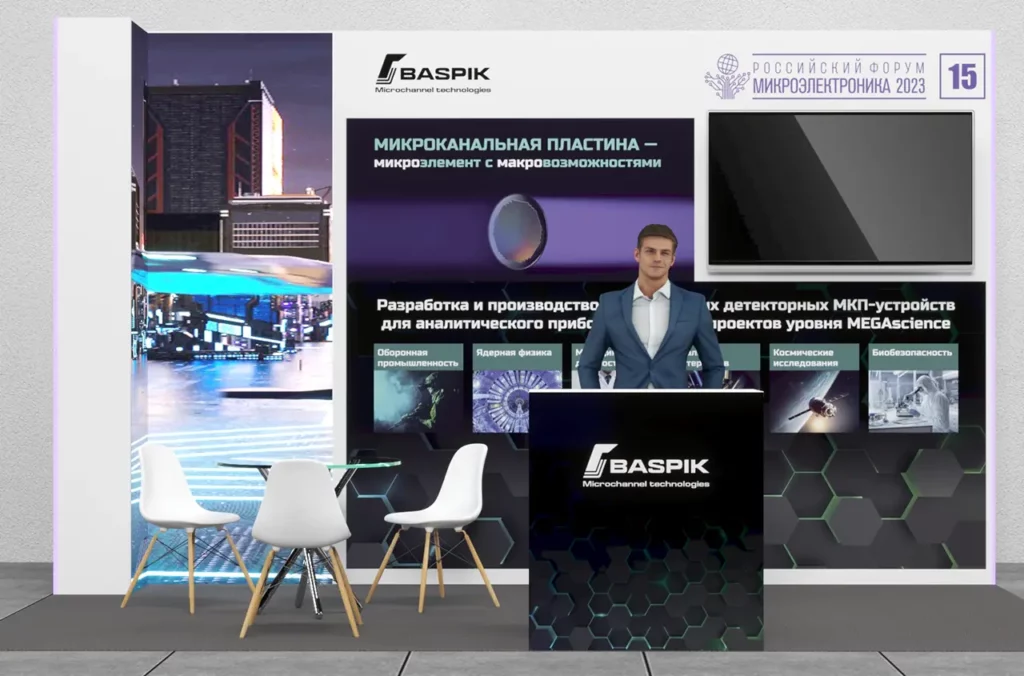 VTC Baspik is a partner of the Russian Microelectronics Forum 2023, which will be held from 9 to 14 October 2023 in the Sirius Science and Art Park of the Sirius Federal Territory. More than 600 organizations and over 1,700 specialists will take part in the forum.
At the forum, Vladikavkaz Technological Centre will present its new products – Microchannel Electronic Multipliers (MEMs). MEMs are the key product of electronic component base for advanced analytical equipment, including atom probe and positron emission tomography scanners, mass spectrometers of various types, which are used in equipment for nuclear, pharmaceutical, medical, biological and food industries. The company will also present MCP detectors and channel electron multipliers, photomultiplier tubes with unique performance and fiber-optic converters of its own design.
Address: Park of Science and Art Sirius of the Federal Territory "Sirius", Olympic Avenue 1.
Stand number: 16.