The 17th International Specialized Exhibition for Laser, Optical and Optoelectronic Technologies took place on March 28-31 at the Expocentre in Moscow and brought together over 6,000 companies, including those from Armenia, Belarus and China.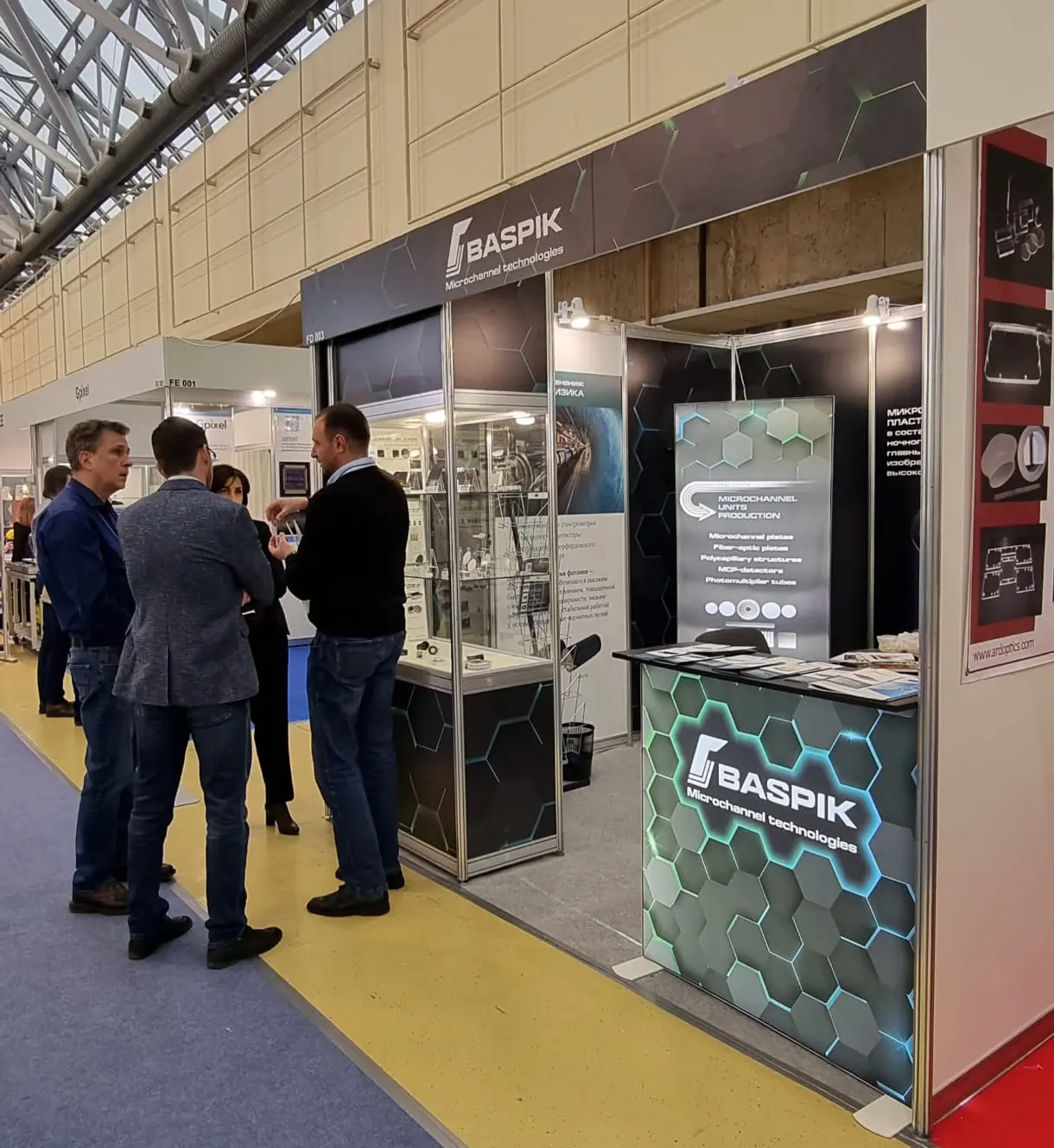 The exposition featured an intensive business program. A total of 17 scientific conferences, meetings and round tables were held. More than 150 reports were made.
VTC BASPIK participates in this exhibition for the fifth time. An employee of the company presented the report "Photon counting MCP-PMTs with high peak-to-valley ratio" (G.V. Fedotova, N.A. Belik) in the "Photonics units and devices for scientific instrumentation" section.
In the course of communication with the participants and visitors there was a discussion about the supply of UV photodetectors, large area MCPs for atomic probe tomographs (APT), X-ray detectors for inspection and examination complexes.
There was a particular interest in the import phase-out of the entire product line of the global manufacturers Hamamatsu and Photonis, which left the Russian market.